More Popular Outdoor Kitchen Brands
Drawing inspiration from the worlds of international fashion and state-of-the-art technology, Sovaro embodies sleek, elegant aesthetics and intuitive design. Sovaro raises the bar with unique and innovative products built for wherever life takes you. From versatile coolers to elegant tumblers and bar ware, Sovaro products are designed to accentuate every unforgettable experience. Sovaro stands for serious style plus an unparalleled suite of features.
Starlite Patio supplies high quality outdoor lighting products. Starlite began its product line in 1999 with our die cast aluminum torches which are powder coated in six colors. Over the years added sconces and tabletops to this popular product line. In 2007, we introduced our die cast solar lanterns and then added a complete line of torches made from copper and nickel in 2008. Our oil torches are designed to burn clear or citronella paraffin oil.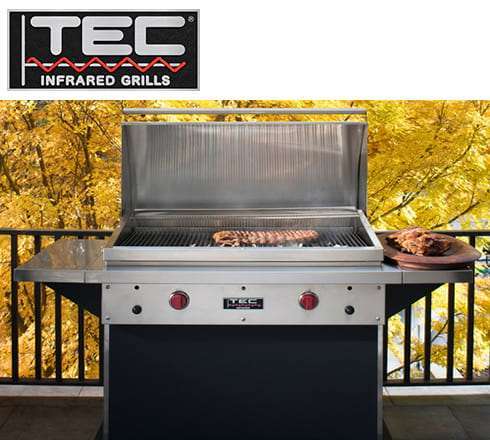 For over 40 years TEC has researched, developed and perfected applications of infra-red radiant energy. Perhaps their greatest invention was the infra-red gas grill. Today, no other grill provides a better, more flavorful taste than a TEC Grills Infra-red. They invented a unique high-efficiency, long-lasting ceramic infra-red burner, and introduced it in 1961. Since then, they have built an impressive portfolio of innovations in applied heat transfer.