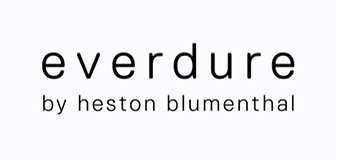 Everdure by Heston Blumenthal
The new Everdure by Heston Blumenthal grills have a modern look and color range, with an eye catching new laser cut design. This is achieved using a combination of artisanship, design and manufacturing expertise for an aesthetically pleasing result. The grates are perfectly positioned to enhance the performance of the grill in order to deliver the best possible product possible. The knobs are specially designed for ease of use. and have an under-glow which illuminates when in use, guiding you towards the hot plate settings.
Combining traditional style with modern innovation Heston Blumenthal's latest offering is the Everdure range of grills. The sophisticated design allows you to focus your attention on what's most important, the food you're cooking. With so many options available, there's sure to be a grill that meets your needs and compliments your outdoor space.
These grills grills are designed in the UK by Heston Blumenthal, a world renowned celebrity chef. Each grill is designed to be both highly functional and stylish as well as durable for the most demanding lifestyles. At the heart of all Everdure grills is the patented Vortex burner which provides a complete circulation of heat within the barbecue ensuring that every square inch of your food or drink is cooked to perfection.