More Popular Outdoor Kitchen Brands
Cooking with cast iron offers advantages over alternative kamado cookers such as increased durability and less moving parts. Additionally, cast iron's radiant and thermal properties provide even heating and precise temperature control. Whether you're looking to grill, smoke, sear or bake; this is the last outdoor cast iron kamado you'll ever buy for generations to come. With Goldens' Cast Iron Kamado Cookers you can bake, sear, smoke, grill and one of our favorite ways to grill, 'Low & Slow' bbq on your Goldens' Cast Iron Kamado Cooker!
Over the years just like you we tried just about every type of smoker on the market, offset, pellet, egg, vertical, horizontal, you name it, we've tried it, and almost all of them had a very short life cycle and most ended up at the scrap yard. Through our trials and tribulations we gained invaluable insight into everything we DIDN'T want in a smoker and so we gathered all of those years of experience and eliminated all the things we didn't want combined with all the features we did want and the result was the Hamrforge Beast.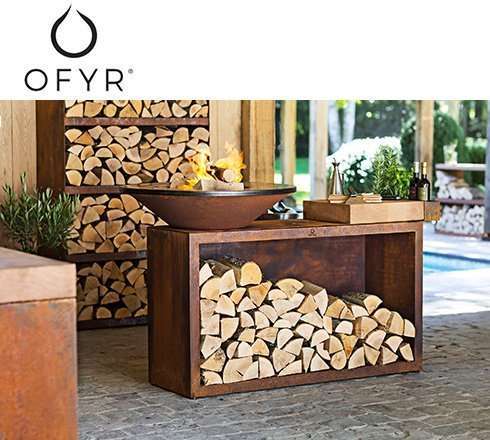 Ofyr
The OFYR is a functional artwork designed to bring beauty, warmth, food and friendship to your outdoor space. More practical and stylish than a typical barbecue, the OFYR cooking unit's simple, classic lines work in harmony with any setting, from country lawn to chic restaurant terrace. And when it's time to entertain alfresco, this elegant outdoor sculpture transforms into a warm, welcoming hub for cooking and socializing.