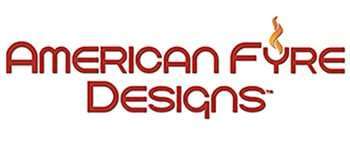 American Fyre Designs
American Fyre Designs fireplaces are for everyone, not just fireplace experts. We've simplified the buying process, so you'll never overspend on your fireplace again. And even better, these fireplaces are built to fit just about anywhere. Use when grilling, when you want to add a little ambiance in your backyard, in a hotel lobby or wherever to add a focal point and a little bit of heat.
Homeowners all over the country have come to realize the allure of fire in their backyards. Fire brings warmth, glow and serenity, encouraging us to relax and unwind. An AFD Fire Glass and Stones feature will anchor your outdoor living space and turn your patio into an outdoor sanctuary inviting conversation that flows well into the night – even when there is chill in the air.
Glass fiber reinforced concrete (GFRC) is a composite of cement, glass fibers, aggregates, and polymers. Special alkaline resistant glass fibers and polymers are used to reinforce the concrete instead of steel. Why? To start with, these fibers cannot rust like steel. But also, this special blend of polymers and fibers enables GFRC to be lightweight, strong, weather resistant, fire retardant, impermeable, and attractive. American Fyre Glass and Stones are built with the highest quality GFRC materials and built to last.
The Outdoor Store offers free shipping on most fireplaces and firepit tables. Place your order online and have your dream outdoor kitchen delivered right to your door.