Our Recommended Best Grills of 2020
The Outdoor Store
The Outdoor Store is an online retailer of outdoor products for outdoor kitchens, cooking, grilling, lounging and leisure. The Outdoor Store, LLC was formed to provide and inspire customers to premium outdoor kitchen and grilling products that will enhance their lifestyle. With quality in mind, The Outdoor Store has hand selected world-wide manufacturers of premium products to create the perfect outdoor backyard oasis. Our goal is to provide great products backed by world-class customer service from real people. We're excited to share our expertise with you!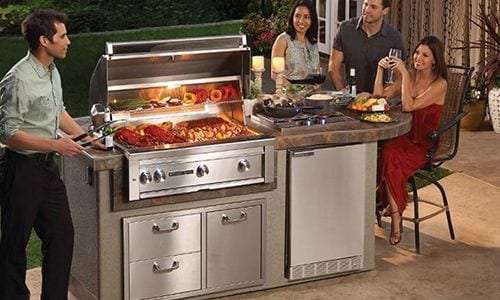 Looking for a little inspiration? We've compiled our top selling outdoor kitchen packages from some of the most popular brands to fit your style and budget.
We've reviewed our BBQ smokers based on performance, durability, and overall cooking versatility.
Our panel of experts have agreed that these Bull gas grills give you the biggest bang for your buck and must haves for your backyard!  We carry the most popular Bull Grill Models.
Wood Pellet Grills Spotlight
We have everything you need to find the perfect pellet grill and accessories to get you cooking!
Learn More…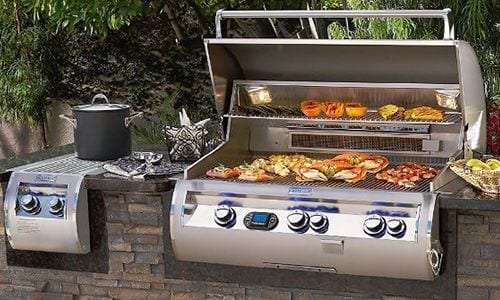 BBQ experts have tested and reviewed our most popular gas grills and rated each grill so that you can see what we love about each of our gas grills to compare the features.
Check out some of our favorite BBQ tools and accessories you need to become a BBQ Master!
Every year around Christmas time, my family makes a few trays of Chex mix to snack on. Running one or two trays at a time is tedious and time consuming, so last year I ran a couple trays through my kettle grill as well. I threw in some wood chunks for an extra smokey flavor boost and they came out great. Find out how to make the best smoked Chex mix here!
Sometimes you just crave an over-the-top burger! You know what I'm talking about, a burger that's big, juicy, packed with flavor, grilled to perfection and loaded with toppings. What better way to satisfy that craving than going full out with a loaded Pub Burger made from both ground beef and ground Italian sausage? If I have grabbed the attention of your "inner griller" then read on!
Ok, I'll admit that I had some fun with the title of this article. My wife Allyson and I visit craft shows and festivals all the time. One of the things we look forward to is all the different foods served on a stick. We've sampled everything from beer battered shark on a stick to deep-fried cookies on a stick! The possibilities are endless.
Join our email list for sales, recipes, buying guides and more.
"We purchased our Fire Magic Aurora Gas Grill and Outdoor Kitchen Storage for our backyard built in kitchen from The Outdoor Store and praise their level of customer service. Everything screams excellence from these guys!"
 Edward P., Homeowner