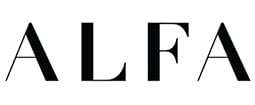 Alfa Pizza Ovens
Alfa pizza ovens and accessories help you achieve the ultimate outdoor cooking experience. Designed with durability and flexibility in mind, our high quality, weatherproof secondary ovens are perfect for home use as well as independent restaurants, bistros and pop-up kitchens. With Alfa's unique modular design, you can choose from a variety of ovens combined together to create your own custom kitchen.
Alfa ovens are equipped with high quality materials for durability and maximum functionality, all of them adjustable to meet your different needs. Select the ideal one for your home, place it comfortably in any outdoor space, and enjoy cooking with pleasure.
All Alfa ovens are manufactured in Italy, to the highest quality possible for a superb cooking and baking experience. Every single detail and feature was carefully considered and designed to ensure you get the most out of your pizza oven.